Mini touch switch for LED cabinet light with angel blue eye
Item No.: BT-Sensor-01
Mini touch switch for led cabinet light, ouck lights.
Input Voltage:12V DC
Wattage:24W
Cutout size: φ19mm
Brushed aluminum finish
With memory function
INQUIRY
Description
This dimmable furniture light switch is a hot selling sensor switch with memory function.
The blue indicate light will be on when it is connected with power supply, you can find the switch in the dark easily. What's more, it looks very nice and integrate with the cabinet . Also the dimmer function can allow you to adjust light brightness as you like.




It can be used in anyplace to control the light, such as kitchen, wardrobe, garderobe, drawer, cabinet, showcase and so on.
RELATED PRODUCTS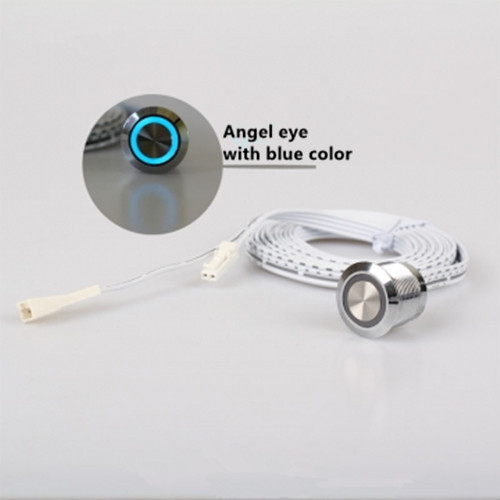 Mini touch switch for led cabinet light, ouck ligh...
Read more